Recently the European Union released an R90 type-approval requirement for all replacement Brake Pads & Brake Shoes. It is illegal to supply and or fit any brake friction material that is not R90 type approved.
What is ECE Regulation 90?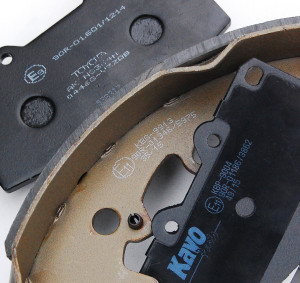 Otherwise known as R90, the United Nations Economic Commission for Europe ECE Regulation 90 is now a legal requirement for all replacement brake friction materials (Brake Pads & Brake Shoes) specifying design, construction, and performance requirements and test protocols.
The R90 Type Approval system is applicable to all motor vehicles & trailers throughout the European Union, now certain Non-European countries have also adopted ECE Regulation 90.
It can be safely assumed that the product is equal to or better than original equipment product. R90 approved components are marked with an R90 code number and a country code in a circle such as E1 for Germany or E11 for UK which signifies where the testing has been carried out.
Cheap imported brake pads from outside of the R90 stipulating country's should never be sold within Europe, all replacement brake friction sold in Europe must legally comply with R90 standards.
What tests are carried out for R90?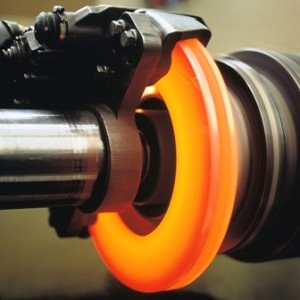 Any brake friction material must meet certain technical requirements and undergo strict compliance testing, factory approval is part of the R90 process which involves engineers inspecting and accrediting the factory manufacturing the product before approval is given. Some of the R90 brake friction tests include;
Bedding (burnishing)
Performance Check
Brake Tests
Cold Performance Equivalence
Hot Performance Equivalence
Speed Sensitivity Tests
For the tests the vehicle brake for which the replacement friction linings are tested for continuous recording of rotational speed, brake torque, brake line pressure, number of rotations after brake application, braking time, and brake rotor temperature.
On a vehicle test against Original Toyota component, R90 replacement Brake pads and brake shoes are permitted to deviate from the frictional characteristics of their original-equipment counterparts by not more than 15%.  In addition, R90 requires tamper-evident, sealed packaging & boxes for all replacement brake friction linings.
What are the R90 approval benefits?
Not only for peace of mind, but knowing you are fitting a quality approved friction material that complies to at least 15% of the original manufacturers product. You can be sure R90 approved products will perform under pressure and last longer than NON Type-Approved friction material.
If you are fitting brake pads for European vehicles and the material is NOT R90 Type-Approved, you could be placing yourself at high risk of an accident.
In 90% of cases front brake pads wear out before the rear pads or shoes, it is very normal to replace the front brake pads whilst the original OE rear pads or shoes are still fitted to the vehicle, especially on newer vehicles.
Simple physics tells you that a vehicle with higher friction on the rear compared to the front is dangerous. Such an imbalance of braking can cause the wheels to lock up as the brake pedal pressure is increased in an attempt to bring the vehicle to rest.
This can easily happen when inferior brake pads are fitted that cannot perform to the same standards of the original brake pads or shoes.