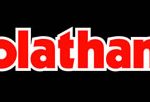 Performance bushes can blow your mind with the number of types, grades & materials used. You often ask yourself the why, what & how's. Let us help you understand the latest technology of Nolathane Synthetic Elastomer bushings and why it's the must have performance bush without effecting the ride and how it outperforms any other rubber or urethane bushes on the market.
This is one of the biggest engineering breakthroughs with automotive bushes. Nolathane's unique engineered mix of materials to form their Synthetic Elastomer bushings. We've outlined the reasons behind why RoughTrax have made a conscious decision to use preferred Australian manufacturer, Nolathane.
So what's the deal?
Engineered Synthetic Elastomer bushings feature the ride quality of rubber bushes at low speeds whilst reacting when loaded, during cornering, accelerating and braking at higher speeds this maintains chassis control and therefore improved handling.
Poly bushes – common queries or complaints:
Poly bushings are too noisy – they are constantly squeaking.
They dry out and you have to grease them all the time. They even crumble & split.
They make my truck handle too rough. I can feel every bump and vibration through my steering wheel & seat.
What can I expect from Nolathane Synthetic Elastomer bushes?
Their unique design and material from this latest technology provides improved articulation, performance, vibration and noise dampening. In other words no more squeaking, no more vibrations and no need to re-grease!
Improved performance without affecting the ride.
Nolathane bushings deliver precision handling when you need it with uncompromised ride quality.
Think you can wear them down?
The advanced synthetic elastomer characteristics ensure superior elasticity, memory and outright durability for all forms of driving applications.
Nolathane test their bushings to destruction!
Well they are from Australia, a pretty good testing ground I'd say but also every bush design is actually tested on a vehicle prior to launch.
Other key benefits of Nolathane synthetic elastomer bushings are:
Resistant to chemicals, oils and weathering.
Enhanced handling, steering response and road holding stability.
Increased braking capacities and positive brake pedal 'feel'.
Finally as if all that wasn't enough they are also launching their new range of "Grease-Free Technology" anti-roll bar bushings. More on that to follow.
It's Nolathane for RoughTrax, and hopefully for you too.